Welcome to John J. Maurer, Inc.
Providing Cape Cod with over four decades of plumbing and HVAC services.

As an established company for over forty years, John J. Maurer Inc. has prided itself on providing honest, complete service to Cape Cod residents. The quality of work done by John Maurer Inc. is unmatched. With over 150 years of combined experience, our staff of highly dedicated mechanics will satisfy any project need in a timely manner.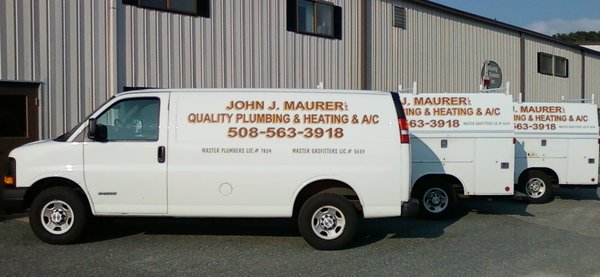 From service to contract work, no job is too large or too small for John Maurer Inc. Our prices are competitive to save you money while maintaining the highest level of quality and integrity. Even when a job has been completed, John Maurer Inc. provides 24-hour emergency maintenance availability to assure all clients peace of mind. Our honest and competitive rates coupled with the highest quality services have made John J. Maurer, Inc. the Cape's leading plumbing and heating company over four decades.